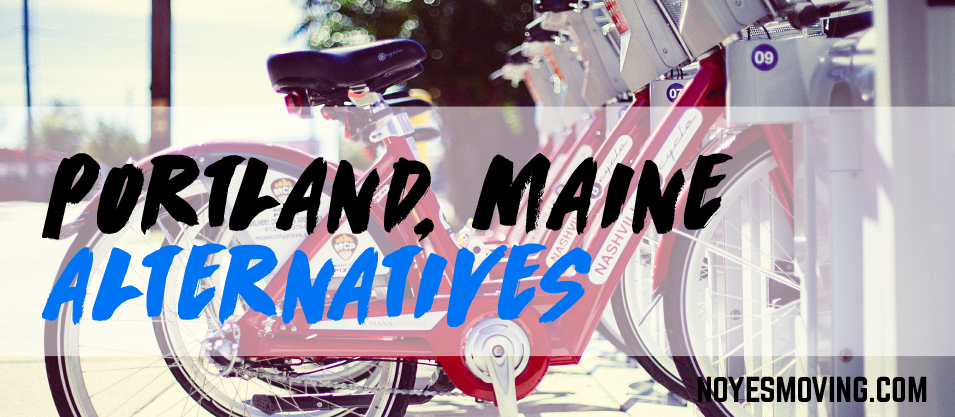 With all this snow and freezing cold temperatures happening in and around Portland, it could have you thinking about warmer weather and sunnier days. You can find many qualities that Portland has to offer in other cities including the ocean, mountains, craft beer culture and a stellar food scene. We've scoured the country looking for cities that you could feel right at home in, if you love everything about Portland, except the extreme cold and overly snowy winters.
Austin, TX
The capital of Texas never seems to lack on activities including festivals, its extraordinary food scene, and concerts that can please almost every music taste. With festivals almost every weekend your calendar will be booked throughout the winter before you know it. You will never get bored of the food scene in this energetic city. Home to some of the best tacos in the country, you will be able to consume them for breakfast, lunch, and dinner. In a nutshell, Austin is loved for its culture festivals, warm weather and foodies.
San Diego, CA
San Diego is known for its beaches, art, and warm climate. If you love winter surfing in Maine, then just think about how amazing it would be to surf in the warm San Diego sun. Balboa Park holds the renowned San Diego Zoo and also includes museums, art galleries, gardens and an amazing restaurant scene. Like Portland, San Diego has a strong belief that it goes beyond local sourcing and fresh food. It's about ethics, which includes recycling, sustainability, and GMO's. Stay healthy and active in this always moving city.
Asheville, NC
If you think Portland is the place to be for its craft beer scene, then you might want to consider heading south to Ashville, North Carolina. Asheville is now home to 21 breweries and a local population of less than 100,000. This thriving city is known for being all local starting with its 13 farmers markets. Most restaurants are all local and organic, which translated into a booming craft beer scene. Mid-winters are the norm and they go hand-in-hand with snowy slopes, while the downtown remains warm and cozy. Right now, you can find better deals, better views, and a lively city full of music and incredible dining experiences.
Nashville, TN
Being one of the top music cities in America, this is a city that never slows down. The air might be cool but the food is always hot. You can dine and warm up with some barbecue and local brews. Nashville holds some of the best music museums in the country including the Country Music Hall of Fame, Musicians Hall of Fame and Museum, and the GRAMMY Museum Gallery. Nashville is home to the NHL Nashville Predators who play at the Bridgestone Arena from October-April. So go grab a brew, some BBQ and watch a quality hockey game!
Boulder, CO
The city of Boulder sits 5,430 feet above sea level, and enjoys 300 plus days of sunshine a year. Although the temperature may not be scorching, the sun still beats down and keeps you cozy. Today, visitors can enjoy the benefits of a community created by residents that embrace a healthy, culturally enriched lifestyle. Being outdoors even in winter months is not hard to do with over 300 miles of trails and 45,000 acres of open space. You can also dine at dozens of award-winning restaurants that makes Boulder America's "Foodiest" Town and Pearl Street one of the Top Ten Foodie Streets in America.
So, if one of these cities seem like it may be the perfect Portland "alternative" without the overly aggress cold and snow, contact Earle W. Noyes & Sons and let us help keep your moving experience stress free and convenient. We have highly trained specialists moving your belongings so you don't have to!
visitmusiccity.com, bouldercolorado.com, thefoodiewhisperer.com, exploreasheville.com, buzzfeed.com, www.thrillist.com