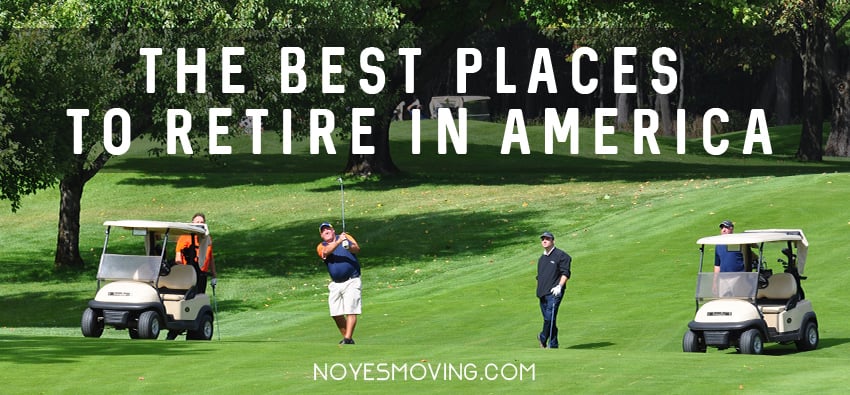 Everyone has a different idea of what the perfect retirement could entail. Some like the thought of never seeing another snowflake, others look forward to spending more time enjoying nature. Regardless of what your ideal retirement would be, there are places all over the country that can be the right fit for any type of person during the next phase of your life.
We have compiled a short list of locations throughout the U.S. that could be your perfect retirement destination, or at least get you thinking about what things you will be looking for when it's time to retire.
Cape Coral, Florida
If you are looking for warm weather and sun all year round, Florida is the place for you and Cape Coral could have everything you are looking for in the perfect retirement location. With below average cost of living and home prices, Cape Coral is a great place to retire on almost any income. If you like to spend time outside and boating, Cape Coral's 400 miles of canals provide an excellent area to soak up some extra vitamin D.
Tyler, Texas
Tyler is so "retirement friendly" it was actually certified by the state of Texas as a retirement community. Like Cape Coral, Tyler has a lower than average cost of living and the weather is almost always mild. If you are hoping to spend more time on the links during your retirement, this could be there place for you. With many top-notch public golf courses, Tyler has the course variety any avid golfer would love.
Loveland, Colorado
If you're looking forward to spending the majority of your retirement outside enjoying nature, Loveland, CO should definitely be on your short list. Although, Loveland has a backdrop of the Rocky Mountains, there is more to it than the beautiful scenery. Residents enjoy boating, kayaking, swimming and camping along the Big Thompson River and Loveland Lake. During the winter, you can enjoy downhill and cross-country skiing located only a short distance away.
Myrtle Beach, South Carolina
For most people, it's hard not to think of Myrtle Beach when you think of retirement. Great weather, a plethora of beautiful beaches, and some of the country's top golf courses, make Myrtle Beach the premier retirement spot for many Americans. Like other locations on this list, Myrtle Beach has a lower cost of living, which only sweetens the idea of spending the next chapter of your life relaxing under the warm southern sun.
Boothbay Harbor, Maine
If the idea of wielding a snow shovel during your retirement doesn't make you cringe, then the small coastal town charm of Boothbay Harbor might catch your eye. With ample ocean view property and a seaside downtown that looks like it's straight out of a movie, Boothbay could be the perfect spot to relax on your front porch while listening to the waves crash against the rocks. If you're worried that you might miss the city while residing in this quiet New England town, Boothbay is only about an hour north of Portland.
Whether or not you're currently retired or retirement is still a few years away, you now have a better idea of what's out there if you decide to relocate. If you are thinking about a new destination, Earle W. Noyes & Sons is ready to help with all your moving and storage needs.
Sources: Forbes, Time Money, Escape Here