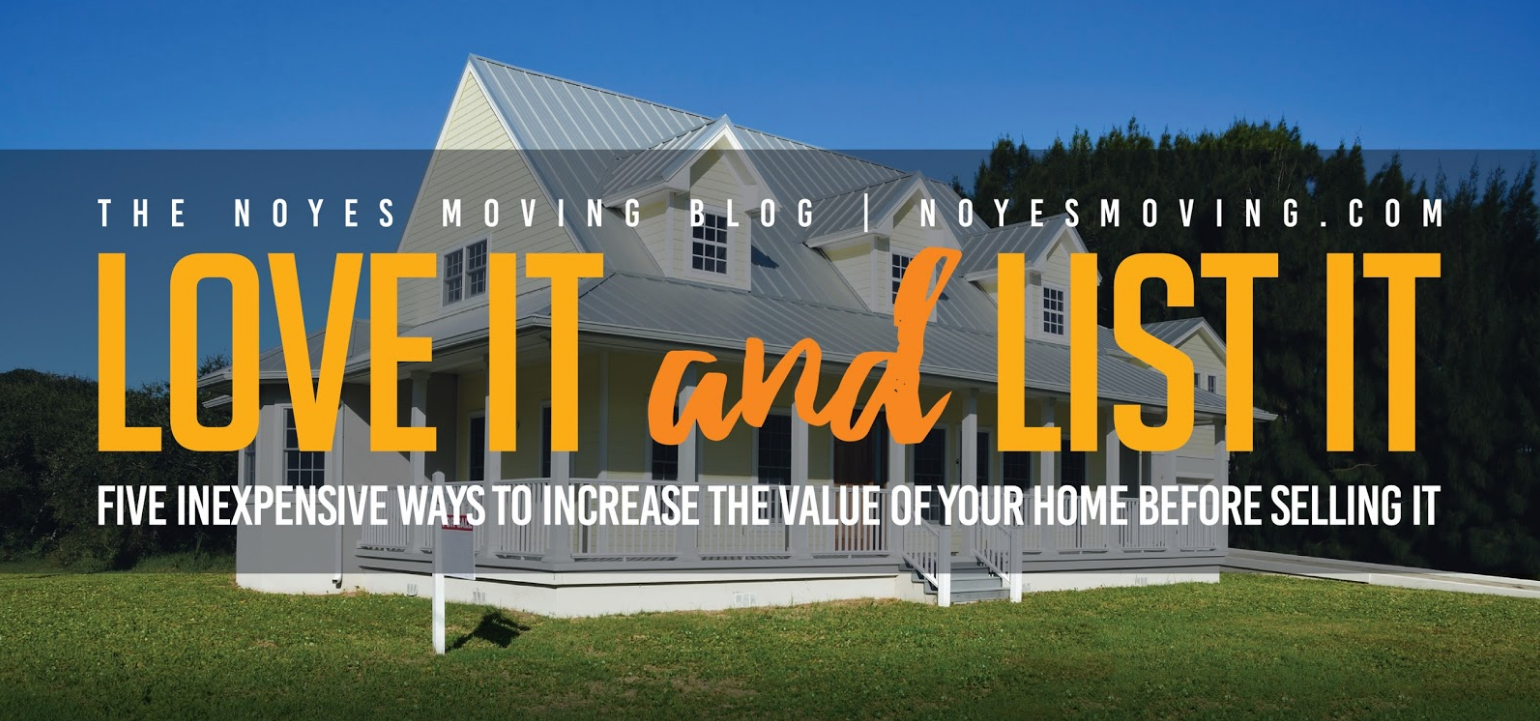 Wednesday, August 10, 2016 – 
Your home holds special memories for you – whether it was the first home you bought, where your children took their first steps, or simply provided you a space to call your own. That's why everyone wants to get the best value when they decide to list their home on the market. But not everyone knows the most effective (and inexpensive) ways to increase the value of their home before listing it on the market.
1. Take in the View
If you've bought a home, you know that first impressions are everything. Taking the time to do some landscaping to your front and back yards goes a long way. Overgrown hedges, plants, and trees obscure the view of your home, which can turn off potential buyers. Make sure any clutter, like outdoor tools and toys, are picked up and properly put away. Make sure to mow and water your lawn to keep it looking lush and inviting. Trim back vegetation to make your home look bigger and tidier, and don't forget to pick up any stray clippings. If your landscaping looks barren, or just needs a kick-start, planting colorful native plants will give your home stronger curb appeal. And drought resistant plants will add a little extra green to your wallet, too.
2. Let There Be Light
Natural light is a big selling point for would-be buyers. Clipping those hedges and tree limbs will let more light come in through any obscured windows, but there are other ways to brighten up your home from the inside. Dark wallpaper or paint can make a room feel small and almost cave-like. In one weekend you can transform a room from dark-and-dingy to bright-and-beautiful. And you can
do it yourself
without breaking the bank, or too much of a sweat. Upping the wattage with energy-efficient bulbs and changing lampshades will help fill a room with vivid light. You should also remove dark curtains and de-clutter the space to allow light to pass through the space. Which brings us to our next point…
3. Go Clean Your Room
Your personal style is what makes you who you are, but when a potential buyer visits your home, they want to envision themselves making the space their own. That's hard to do with your pinewood derby and soccer trophies collecting dust on the shelf, unwashed dishes in the sink, and clean, unfolded laundry scattered across the sofa. Not cleaning up and doing regular touch ups to the paint and floor or carpet can turn off a homebuyer within minutes. The same goes for any lingering scents from pets, garbage, or expired food. Like opening up a room to more light, a fresh coat of paint can go a long way. And don't just stash clutter in drawers or closets. Homebuyers will look in those places as they consider your home's storage options. Take this time to get rid of items that you don't use anymore, which will make packing and moving into your new home easier. Not ready to part with some of your belongings yet? 

Storage facilities offer a great alternative

while you show your home.
4. Step Onto the Stage 
It might sound extravagant, but staging a home will help increase its value. The good news is you don't need to hire an expensive decorator to do the work. You can do it yourself and
on a budget
. Staging a home incorporates a lot of what we talked about above, like brightening a space with paint and cleaning up any clutter or messes. And it also helps homebuyers envision themselves living there. Staging also lets you create focal points to draw the homebuyers' eye to the best feature of any room, such as an inviting fireplace, the space in the kitchen where a family could gather, or the size of a master bedroom. It will also help homebuyers see potential in unused spaces, like an extra bedroom that would make a great home office.
5. Look Under the Hood 
Letting simple repairs fall by the wayside can turn into bigger problems for new homeowners later. And if a potential buyer notices a leaky faucet, cracks in the foundation, or water damage on the walls or ceiling, that decreases both the chance they'll make an offer on the home and its value. Having an inspection done to your home will help you catch any problems a buyer might find. Cosmetic changes are relatively inexpensive, while others, like removing popcorn ceilings or patching up any wear and tear, might encourage a buyer to make an offer. If the roof needs work, or the shed in the backyard leans precariously to the left, now is the time to roll up your sleeves, take out the wrench and tighten some nuts and bolts.
It might seem like a lot of work, but in just a few days you can increase the value of your property. And once you've listed your home, be sure to

contact Earle W. Noyes & Sons

to help you move with ease, so you can worry less about where you've been, and focus on where you're going.