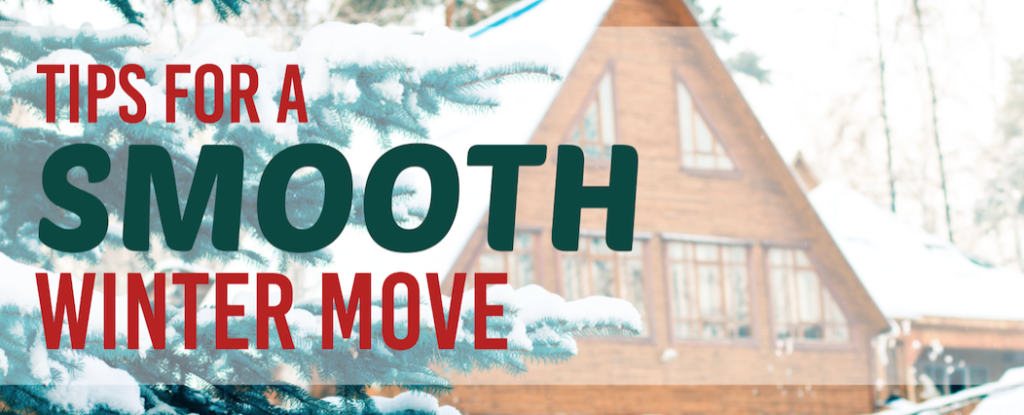 Logs glowing on a fire, coming inside and shaking the snow off your shoulders, or the promise of something warm to drink while you relax. That's how most of us like to think of coming home in the winter, especially when thinking of coming home to spend your first winter in a new place. For other people, the thought of slush, a bitter chill on their cheeks, and the feeling of frozen fingertips, might have them wait until spring to move into their dream home or business location.
But with the right preparation, moving during the year's coldest season doesn't have to be miserable. It can actually save you time and money. Here are some ways to plan for an efficient winter move this year, so you can get back to sipping cocoa by the fire.
Consider the Savings
Because people believe that moving during the winter is difficult, a lot of moving companies offer reduced rates or promote their already existing low prices. Additionally, companies will often have more flexibility with their schedule, which means you have more options to pack, transport, or store whenever is most convenient for you. And if you're looking for extra scheduling flexibility, no matter what season, consider moving in the middle of the month. Many people move at the beginning or end of the month based on rental agreements, or employee start dates, which makes it a busy time or moving companies.
Hire Professionals
Even if you've lived your whole life where snow is more common than a winter cold, driving a U-HAUL truck in snowy weather is a different story than driving your day-to-day vehicle. Professional drivers will pack your belongings to distribute weight evenly so that their truck isn't front or back heavy while navigating on slick roads, and they're trained and certified to drive in inclement conditions. So, let the professionals take care of the heavy lifting while you watch from the window.
Turn on the Heat
Make sure that your new location is prepared for cold weather. Always check to make sure that furnaces or HVAC units are up-to-code and active to ensure your new location is warm enough for your family, or employees, to enjoy. Before moving, inspect your new location to make sure their isn't damage due to neglect or improper insulation, like burst pipes or ice dams that can cause damage and mean higher renovation costs. If you're moving into a residential location, it's also a good idea to pack warm blankets last so that you can unpack them first at your new home.
Keep Walk Ways Clear of Snow and Ice
While you wait for the moving company to arrive with your things, either at the location you're moving from or moving to, it's a great idea to keep entrances and walkways clear of snow and ice. This helps movers safely transport your belongings into your new home or business and will cut down on any snow or water being tracked inside.
At Earle W. Noyes & Sons Moving Specialists, we have the professional staff and facilities to move or store your belongings safely this winter. Contact us today for more information and a quote. You can be nice and warm sitting by the fire in your new home quicker than you think!
Sources:
Angies List
Huffington Post
US News
This Old House