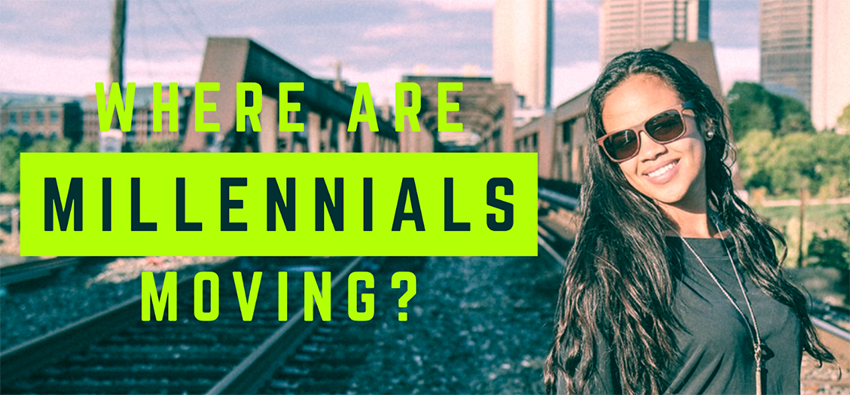 When you think about millennials, an image of a college-aged young adult wearing skinny jeans who is always staring down at their iPhone might pop into your head. This may not be too far off from the stereotype of a generation that seems to stretch over two decades. It seems hard to believe that millennials are growing up and becoming important members of society. The truth is, they are growing up, starting careers and looking for the next "it" place to live. In fact, there are so many millennials on the move, economic developers and entire cities have devised plans to lure and accommodate these masses. It has become very clear that there are cities all across the country that seem to attract this generation of young adults. Each location has its own individual characteristics that pull millennials of many different lifestyles and cultures.
AUSTIN, TX
It seems like Austin is always in the media being connected to the millennial generation. There's a good reason for this. Millennials LOVE Austin, Texas. In the last ten years, young adults have been flocking to Bat City for its rich culture, dedication to the arts, and to be surrounded by other millennials. Austin has a low cost of living, which makes it easy for someone who is just starting their career to find a spot they can afford. Not to mention, the nightlife is great in Austin too. A plethora of exciting bars, restaurants and a small festival that is recognized by the four letters SXSW, only help make Austin, TX paradise for many 18-30 year olds. 
SAN FRANSISCO, CA
Many millennials move to Silicon Valley with hopes of being the next Mark Zuckerberg. The chances that they will start the next Facebook or Google are pretty low, but that doesn't mean they can't work for them. If you have gone on the internet in the last 20 years, you have read about the flocks of developers, designers, and motivated tech savvy young adults heading west to the City By The Bay. San Fransisco's population has been growing exponentially and millennials can shoulder a large part of the blame. With a very attractive job market, beautiful weather all year round, and a diverse culture, San Fransisco should be on any young adults short list.
PORTLAND, OR/ME
Even though these two cites are on opposite sides of the country, they have such a similar culture and vibe, it's hard to tell them apart. Portland, Oregon has quickly become a millennial hotspot for young adults who are looking to become social entrepreneurs more focused on ethics than gain. Just like Austin, Portland supports creativity and the arts. The city is also a great place for people who like to sneak away to the wildness for relaxation or more exciting outdoor adventures. 3,186 miles east, you will arrive in the other Portland. as the largest city in Maine, Portland is the most culturally diverse city in Maine. This attracts millennials from all over the country to pass up cities like Boston and Hartford and head north to Vacationland. With the highest number of small businesses per capita and a surging job market, Portland, Maine is a great place for any 18-30 year old who can handle the chilly winters.
These are just a few of the places that millennials are moving to, but regardless of where you decide to move or the reason for your relocation,
Earl W. Noyes & Sons
can help you get there. We also offer
climate-controlled storage
options if you need some extra space in you new home!
Sources: CityLab, Forbes, Estately, Wikipedia, SFgate, Oregon Live